FELTHAM HERITAGE 1917-1947

Feltham Arts Association
Visual Identity + Resource Pack + Advertising + Online Imagery + Theatre set design & builds



A commission, from concept to production, for

Feltham Arts Association

to engage local school children in the Feltham, Bedfont and Hanworth's history. Involving; Interactive cut out and build resource packs with area map and timeline, online imagery for supporting website and set design for an educational play.


...


RESOURCE PACK
Complete Collection
Includes four activity worksheets (4 x cutouts with 4 x bases), a map of the local points of interest, a timeline of the history and instructions on how to build the sheet.
Given the period involved, I wanted to avoid making the sheets war heavy, so focused on the giant greenhouses in the area, the steam lorry that served the farms, the visit of the Graf Zeppelin to the local air park and just one wartime reference with the repair and piloting of Spitfire's undertaken by women replacing men in domestic industries during the war.
...
A W SMITH LORRY

Cutout & Build
A3 Digital Print
.


GRAF ZEPPELIN

Cutout & Build
A3 Digital Print.
GLASS CITY

Cutout & Build
A3 Digital Print.


...


DIGITAL ASSETS

Website Map, Icons and Logo
Illustration digitally coloured and animated.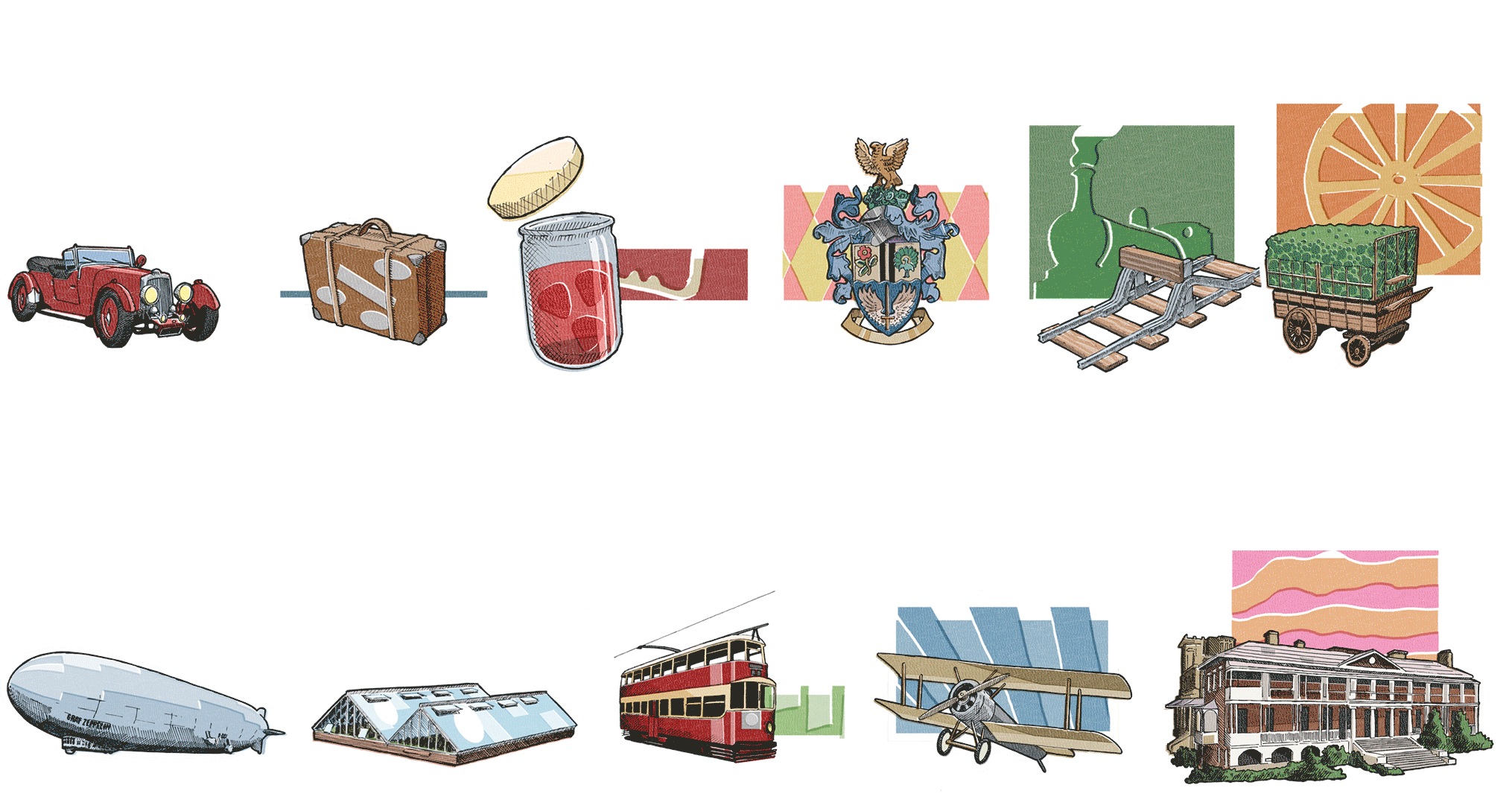 ...


RAG AND BONE CART

Theatre Set Pieces
Foamex Board cut and Mounted.






Drawing inspiration from icons and illustrations used in the resource pack, I reskinned and existing cart at Feltham Hub with printed boards. A clothes pattern set the background and more solid shapes added to the top of that to create a chunkier more textured feel. Parts illustrated include an Aston Martin Grill, a panel from a Spitfire and a drape of Zeppelin fabric.

The suitcase is a pop-up set that tells the tale of an Armenian refugee's escape to Bedfont around the time of the Armenian massacre. Each panel pulls up from the suitcase to show scenes from Armenian Turkey, Athens and Bethany Church in Bedfont.


...