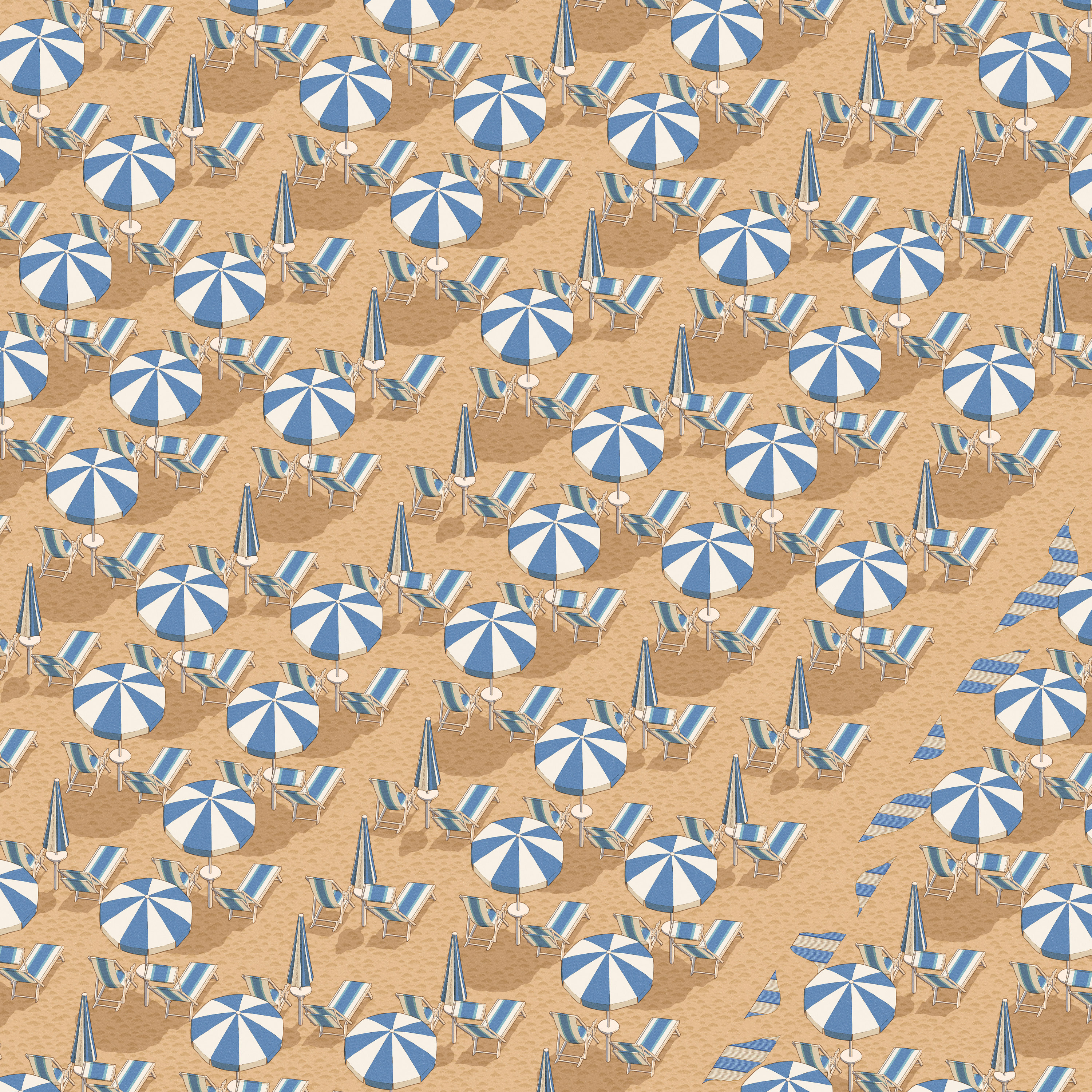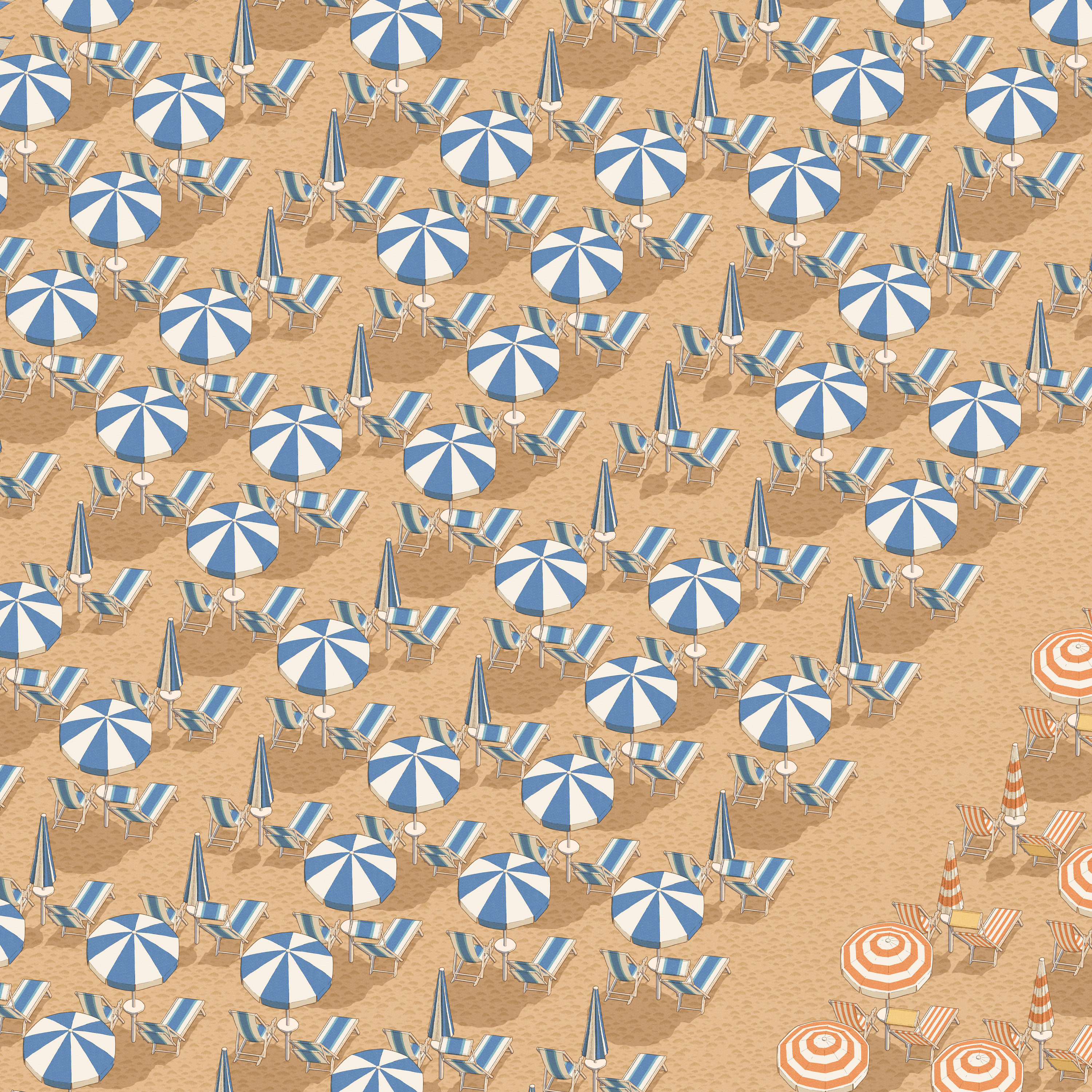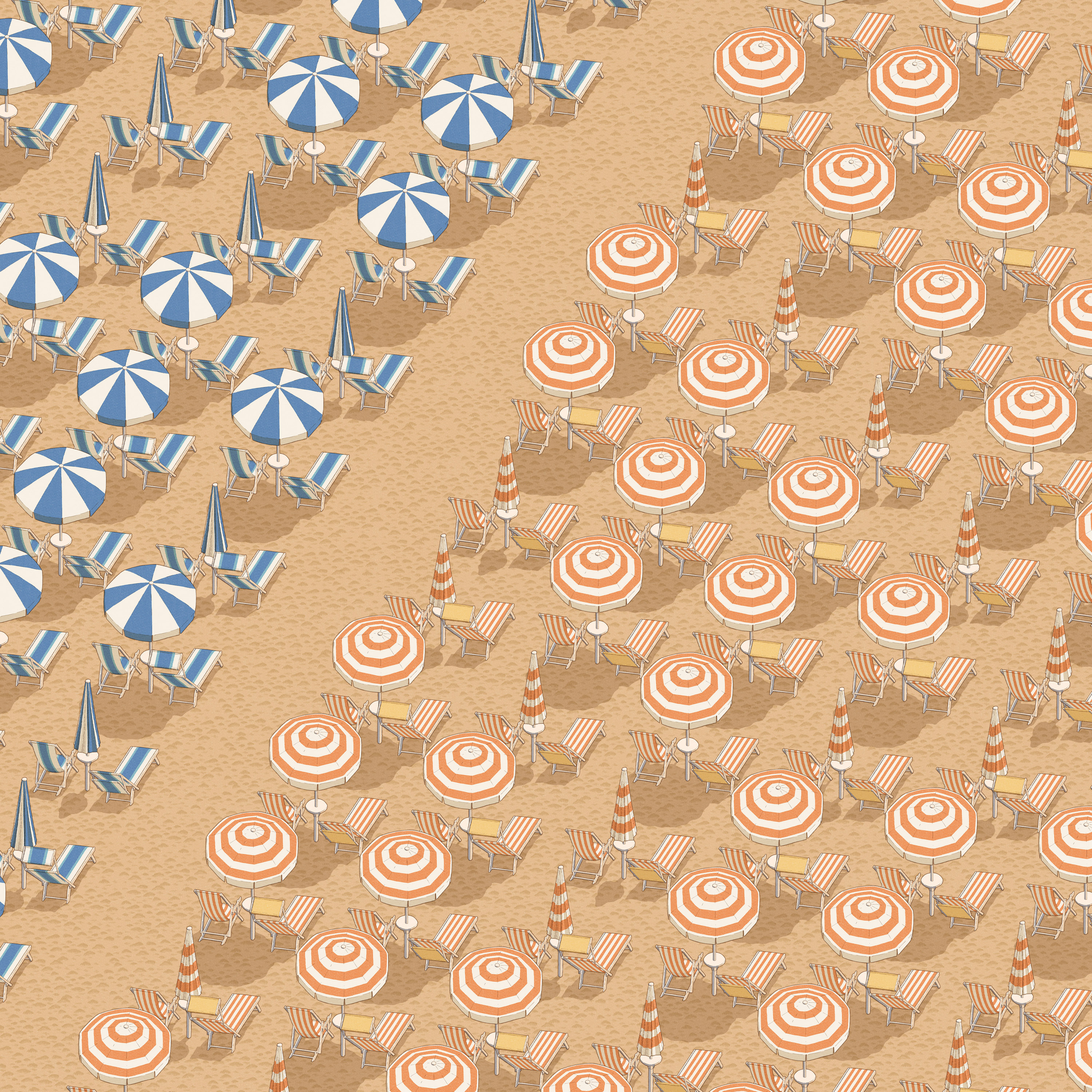 Sun Loungers - Jesolo Lido
Inspired by seeing the seemingly endless sun loungers and parasols on Jesolo beach on a visit to Italy several years ago. When feasible, This will displayed as a large scale print, but for now I'm testing new ways of showing work online that still demonstrates a sense of scale;

Originally 'Sun Loungers - Jesolo Lido' was planned as a response to to the increase in cheap air travel and Venice's growing threat from sea level rises, but given the current situation with Italy (and the world's) battle with coronavirus, the sight of an empty beach as we approach summer season feels much more immediate and significantly less abstract.
Limited run of 10 x A1 Prints
£80




...